Integrity was founded in April 2015 by two engineers, Julie Gutierrez-Farley and Phana Seng, together with over 20 years of industry experience, the vision was to build a world-class professional services firm.  "I wanted the name of the company to be meaningful and descriptive.  I chose the word integrity because it represented the qualities of being consistent, honest, fair and direct," said Julie Gutierrez-Farley, President and CEO.  Delivering world class services requires top notch engineers with deep expertise and a focus on customer service.
"While products come and go, our experience and expertise would expand the value of a specific logo and continue to increase as we take on industry leading solutions," said Gutierrez-Farley.
The company set out to serve clients directly and indirectly through subcontracting to other systems integrators.  While we represent competitors in the market, we have strict guidelines and contracts in place to coexist amongst the VARS we serve.  We are very successful and proactively engage with clients in the field.
By April 2017, the company was reset to be solely owned by IT veteran Julie Gutierrez-Farley.  Our focus is to partner with clients to translate technology into business value. Integrity is focused on data transformation services. We deliver value through staging, installation, integration and cloud professional services.
In additional to architecture and engineering experience and expertise, Integrity provides program and project management for multi-discipline and multi-year projects. We deliver the framework and methodologies to get the job done.
Integrity also provides People as a Service (PeaaS). Our People as a Service, staff augmentation practice is to meet your short and long term staffing needs. Delegate projects and tasks to qualified staff that will get the job done. Staff augmentation experts can help with specific technology expertise and with overall information technology initiatives
Integrity focuses on fortune 1000 and mid-market businesses, our core competencies center on enterprise architecture, IT infrastructure, and cloud computing.
We offer professional, managed, subscription, and on demand services.
We are headquartered in Garden Grove, CA, and we proudly serve the continental US, Mexico, and Canada.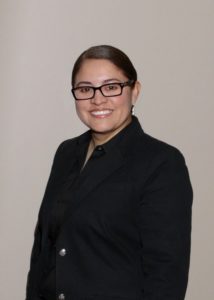 "The value we bring to our clients is over 25 years of experience, and expertise in IT services. Integrity focuses on delivering unprecedented commitment to client satisfaction," said Gutierrez-Farley.
In addition to the hands-on professional services, we deliver exceptional documentation that is second to none amongst our competitors.  Our documentation follows our delivery methodology and is organized, detail-oriented, and professional for each project.  We provide remote and onsite work logs for the engineering work we deliver.
Integrity is a woman and minority owned business we hold certifications from the US Department of Transportation.
We are a world class professional services organization that delivers exceptional client services and expertise.
For our clients:
We contribute to client's success by applying the principles of a long-term enterprise architecture for the solutions we recommend and implement.
For our team:
We promote team work and sharing of the best practices across disciplines, so each team member can grow personally and professionally.
We follow a delivery methodology for the engineering work we recommend and implement.  Here are the six essential steps that form the foundation for our success.
1. Configuration Planning
Together with our client, the engineers work out the logical configuration of hardware and software associated with the solution.
2. Initial setup 
The physical rack, stack, power, and PING of the solution.
3. Systems Integration 
The implementation of the solution design.
4. Testing
Perform three test case scenarios to ensure that the systems are working per the solution design.
5. Knowledge Transfer
Provide 'over the shoulder' and "behind the shoulder" review and instruction during the installation process.
6. Documentation
Provide Visio, Engagement Reports, and as-built documentation.